Showtimes 8pm PST (11pm EST) Tuesday and Friday Nights
Wednesdays and Saturdays @ 1PM Tokyo and Seoul
https://www.timeanddate.com/worldclock/




JOIN OUR LIVE STREAMS via:
https://www.facebook.com/Japhy32/
RECENT "RAW FEED" ARCHIVES – https://www.bitchute.com/channel/pirateradiopodcasts/
Check out our merchandise ……

---
Friday, January 8th – Episode #212
SPECIAL EDITION REPORT! (Anarchy in the USA)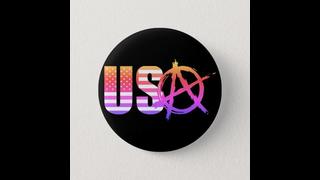 As if 2020 hadn't already been CRAZY enuff, it looks like 2021 is off to a pretty wild start as well. This week we launch an unscheduled SPECIAL EDITION REPORT, focusing mostly on the recent series of dramatic events in Washington DC.
Taking on a round-table format, we manage to host a pair of "boots on the ground" eyewitnesses to yesterday's unprecedented political chaos. Full list of RT participants includes:
CALL IN via SKYPE ID = pirate1radio@gmail.com
---
Friday, January 29th – Episode #213
SPECIAL EDITION REPORT!  (This Digital Holocaust)

This Digital Holocaust. You can feel it in the air.
We've been hearing a LOT about it, and MANY of us have even been directly targeted.
TOO DANGEROUS for You-Tube, we've now received our 1st "offiCIAl" strike. Two more of these, and the bastards will completely memory hole our ENTIRE project of nearly 400 shows!
Steady as she goes. With yet another "SPECIAL EDITION REPORT", we bring together a panel of personalities and perspectives, this week, regarding Silicon Valley's social media giants, and their ongoing endless war on natural law, basic freedoms, human dignity and expression.
Along with a couple of the regular crew:
https://www.minds.com/rev.jim
https://angelespino.com/
We also welcome to the Robin Hood's Round-table two completely fresh faces:
#1 – Mike, the Anarcho-Uncle Bobby
AND #2 – Veronica Bartolini
CALL IN via SKYPE ID = pirate1radio@gmail.comCALL IN via SKYPE ID = pirate1radio@gmail.com