Showtimes 8pm PST (11pm EST) Tuesday and Friday Nights
Wednesdays and Saturdays @ 12PM NOON (Tokyo and Seoul)
https://www.timeanddate.com/worldclock/


RECENT "RAW FEED" ARCHIVES – https://www.bitchute.com/channel/pirateradiopodcasts/
Check out our merchandise ……

---
Friday, August 7th, 2020 (Episode #194)
Sighting in On the Zodiac Killer

(w/ researcher/author Drew Beeson)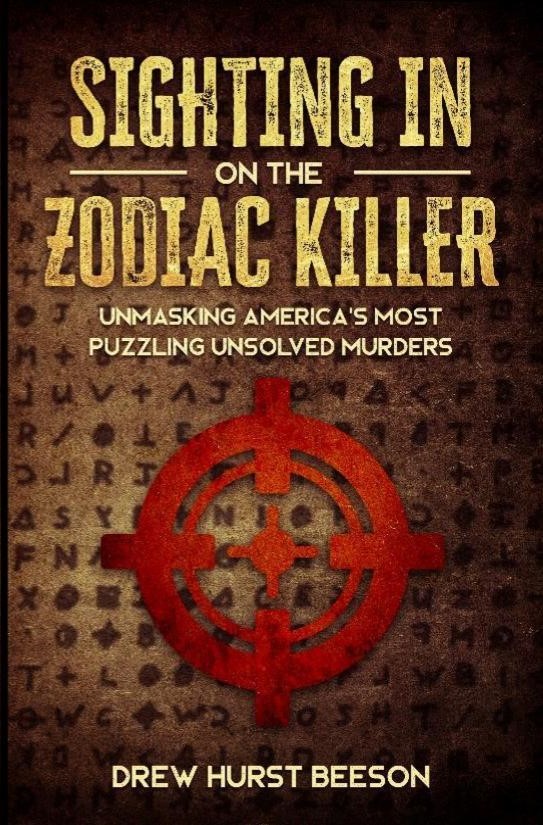 Joining us this week to discuss the infamous ZODIAC killings, author Drew Beeson is our Friday night "Feature" guest.
in "Sighting in On the Zodiac Killer", he unveils his newly-discovered clues, connections, and compelling evidence that point to the man, hiding in plain sight, who just might be the Zodiac Killer.
Having already appeared on a  multitude of podcasts, including "Conspiracy Unlimited" (w/ Richard Syrett), House of Mystery, and Coast to Coast AM, Drew is currently working on a book about the Riverside murder of Cheri Jo Bates and a novel about missing persons.
https://www.facebook.com/drewhurst.beeson
---
Friday, August 14th, 2020 (Episode #195)
Nacht Waffen Pilot – Penny Bradley
Buckle up folks! 
This week we present to you, one of those truly "out of this world" stories.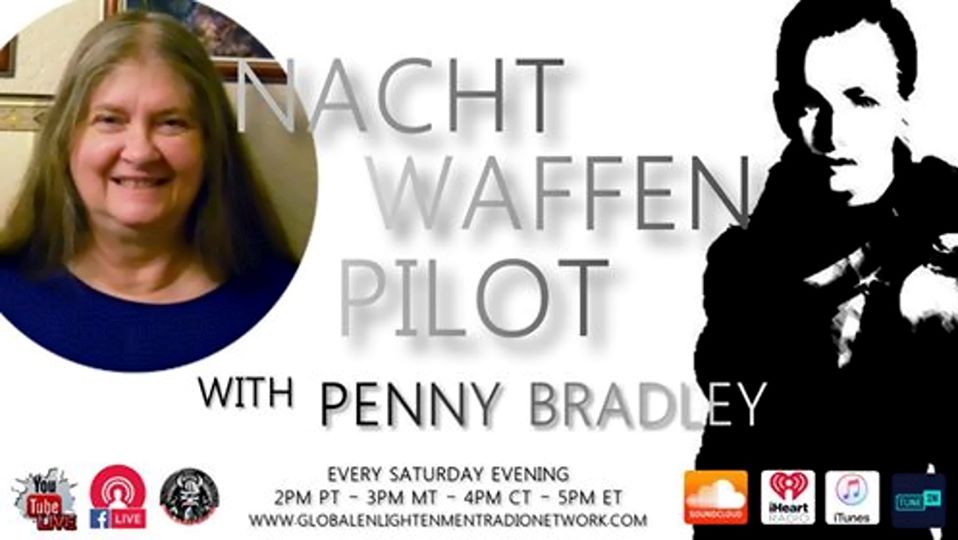 From a Military Laboratories (MILAB) hybrid, to touring Montauk time tunnels, and waging war in outer space for 50 years, Penny Bradley's story could easily find itself played out within the pages of a Best Selling science fiction novel.
Kidnapped @ the age of 4, she claims to have next been taken to Langley, Virginia, for both "mind fracture" and the weaponization of her PSI abilities.
But this is just the start of her mind-blowing adventures.
Arriving on Mars through a New York Jumpgate, she was trained as a "Nacht Waffen" fighter pilot in the war with both Green Reptilians and Mantids. Later transferred to "Dark Fleet", she became a navigator in a space freighter for about 25 years.
Eventually she was age regressed, mind-wiped and time traveled back to her place of origin.
Since her return to us, here back on earth, she's studied mathematics, computers, and microbiology.
Married with 3 full grown children, she's struggled to re-adapt to ordinary life. With age regression sickness starting in 1981, she was mostly able to soldier on, until arsenic poisoning nearly killed her some 20 years later.
Since this time she's had to contend with a number of other no-nonsense health issues. Thankfully, however, not all has been doom and gloom. In fact, since around 2013, Penny has miraculously been able to recover many of her past life's most colourful "off-planet" memories.
Believe it or not. Make of it what you will: this is the adventurous "Secret Space Program" story of "Nacht Waffen" pilot Penny Bradley.
Social media links:
Website — https://www.spaceportals.net
---
Friday, August 21st, 2020 (Episode #196)
Space Cowboy – Herb Anthony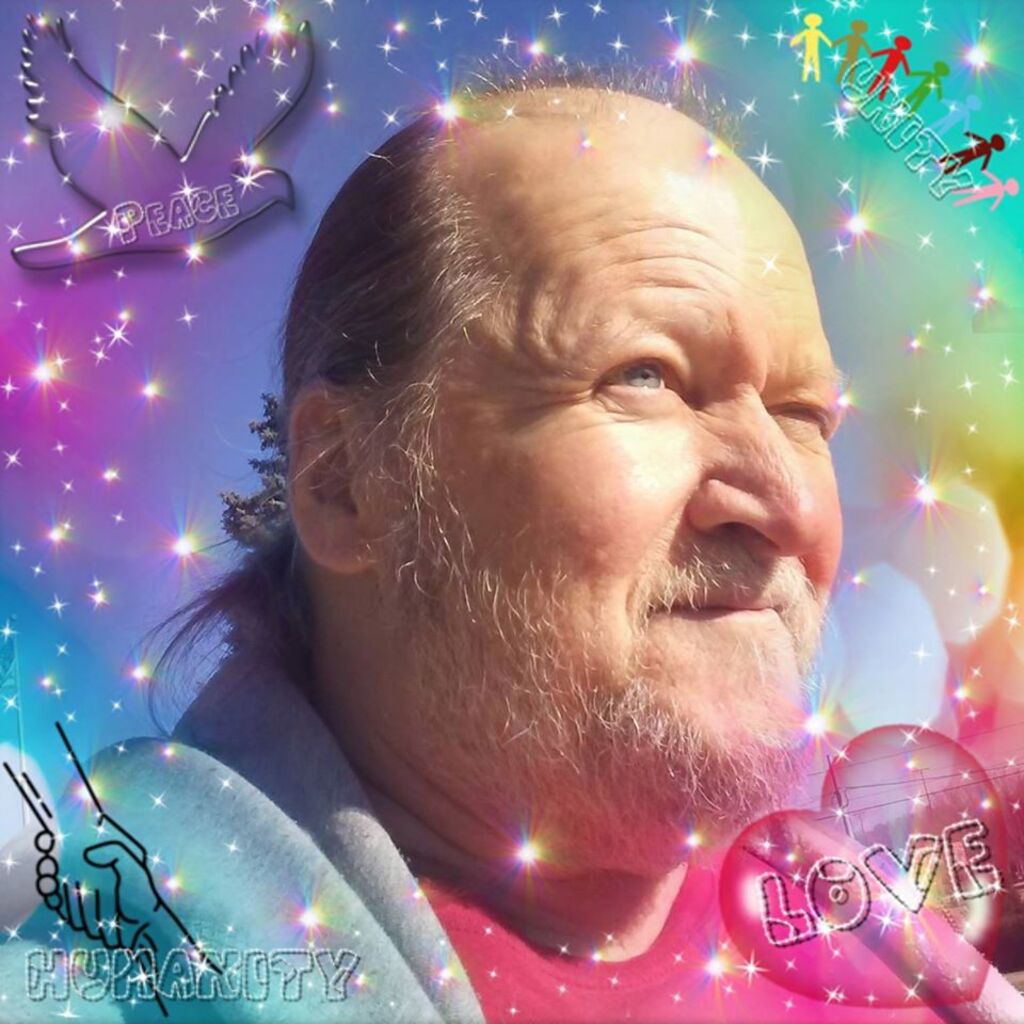 Playing and performing music in and around Rhode Island since his mid teens, Herb's long journey has finally brought him to us here, down in Skull Port Harbour. Following a brief stint in the military, he began to make a name for himself in the world of "LIVE" performance lighting and sound.
Hardly HALF as weird as some, but WEIRDER than some others, the self-proclaimed "Rabble Rousing Pleiadian Dragon Lion", next had time for a brief marriage, and birth of a daughter.
After a near mid-70's brush with fame, running lights and sound for BOSTON just wasn't in the cards that night back at the Providence Civic Center, Herb once again tried his hand @ performing, both solo, as well as in bands.
We'll aim to cover all this (and MORE) over this week's approximate 90 min live-stream.
Social Media Links:
https://www.facebook.com/irp.snerple
---
Friday, August 28th, 2020 (Episode #197)
Hypnotherapist Chris Lee
Canadian author/lecturer Chris Lee is a Clinical Hypnotherapist specializing in past life regression therapy.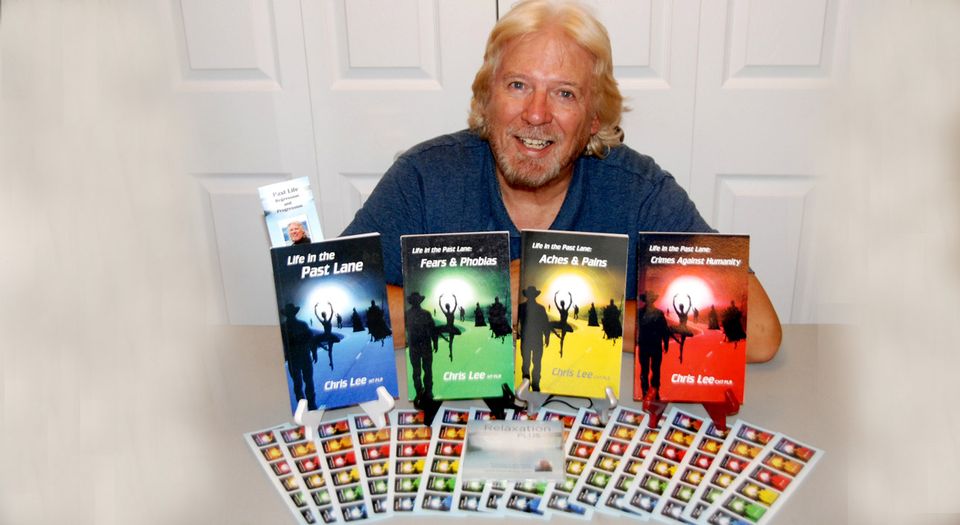 Practicing hypnotherapy for the past 25 years, he has toured 6 countries presenting his talk "Life in the Past Lane" hundreds of times; where he explains what he does, how he does it, and the benefits of his method.
Using no medication, nor invasive forms of surgery, with just your past life memories you'll be able 2 learn how to potentially eliminate persistent aches, pains, fears, phobias and debilitating emotions, such as anger, confusion, and depression.
Social Media Links:
Former Guest lecturer at https://radiancegifts.com/
PastLifeRegressionAndProgression.com
https://www.facebook.com/ChrisLeePLR
EMAIL: CL@pastliferap.com