Showtimes 8pm PST (11pm EST) Tuesday and Friday Nights
Wednesdays and Saturdays @ 12PM NOON (Tokyo and Seoul)
https://www.timeanddate.com/worldclock/


RECENT "RAW FEED" ARCHIVES – https://www.bitchute.com/channel/pirateradiopodcasts/
Check out our merchandise ……

---
 Friday, March 6th, 2020 (Episode #174)
UK Hypnotist Jonathan Royle
The British Bad Boy of Hypnosis JONATHAN ROYLE aka Alex William Smith joins us LIVE via LONDON, UK.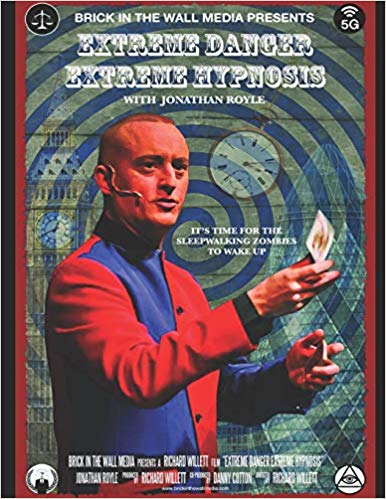 Born Alex William Smith on August 13th 1975, into a showbiz family, JR made his stage debut on Gandey's Circus as "Flap The Clown", aged 3.  Today he is known worldwide as one of the most controversial, outspoken and truly unique hypnotic entertainers.
Along with his knowledge of both MAGIC, and the CIRCUS, we'll want to 2 know more about Jonathan's latest documentary project "Extreme Danger, Extreme Hypnosis."
SPOILER ALERT!
For ALL you David Icke fans, this should be an especially intriguing show.
https://www.extremedangerextremehypnosis.com/
---
 Friday, March 13th, 2020 (Episode #175)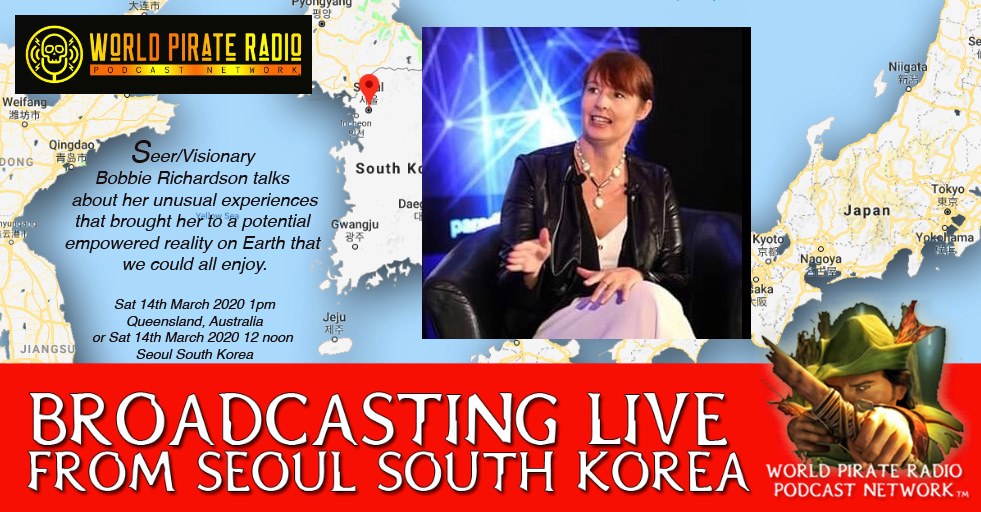 An Australian based public motivation speaker and seer, with messages from benevolent beings, Bobbie loves music, art, and is also a singer songwriter. An author-Illustrator of many books, Bobbie's energies are directed at empowering all, while opening minds to new realities.
https://www.facebook.com/codestoanewreality
https://www.facebook.com/BobbieAuthorSpeaker
---
 Friday, March 20th, 2020 (Episode #176)
"Psionic" Tom Vrilock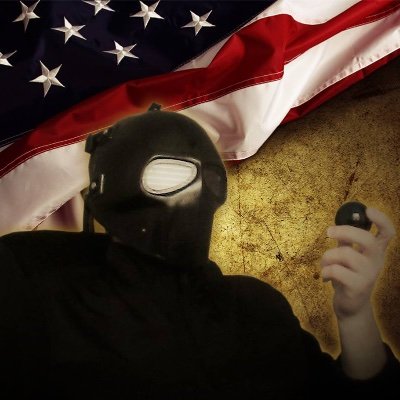 Leader of the Psionic Brotherhood, Tom walks in the footsteps of WILLIAM WALKER ATKINSON, an American pioneer of the 19th century 'NEW THOUGHT' Movement.

Vrilock also teaches Psionics: an occult art form interfacing the mind with machines, tools and other instruments, in order to manifest changes conforming to reality, while improving our personal well-being.
https://www.minds.com/vrilock/
---
 Friday, March 27th, 2020 (Episode #177)
Kiler Davenport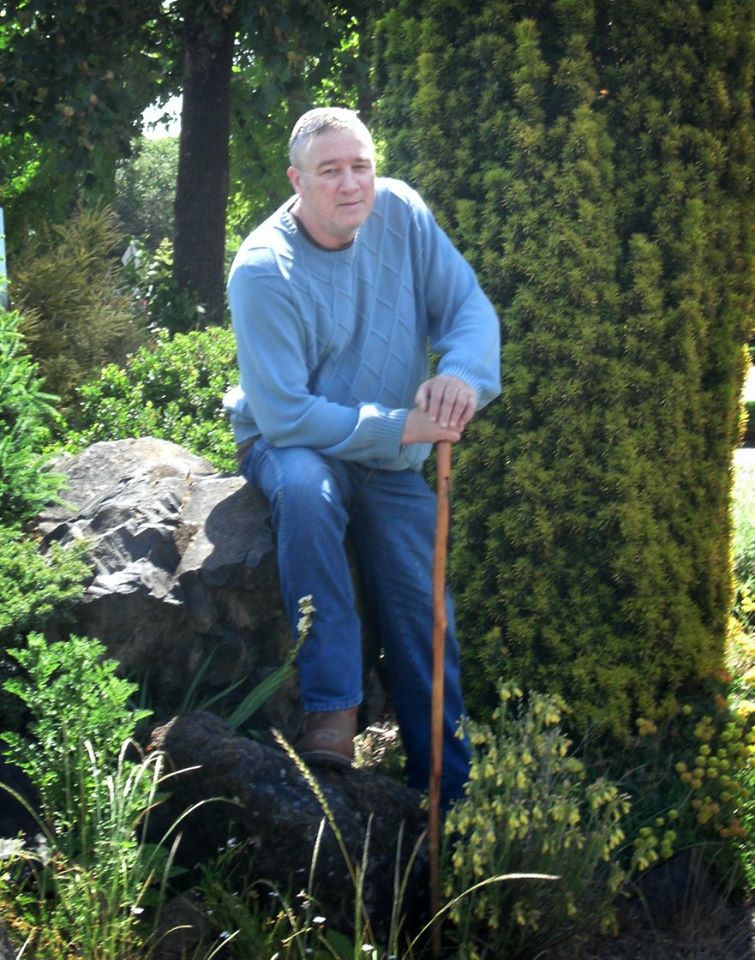 Capping off March 2020, we're joined this week by author, musician, veteran podcast host, and long time social media personality: Kiler Davenport. ALL topics are pretty much the table, including his many reflections on life, career, and coping with #PTSD.
Social media links
http://www.kilerdavenport.com/
https://www.facebook.com/philip.anderton
https://www.facebook.com/kiler.davenport

https://www.instagram.com/kilerd2010/
https://twitter.com/dkiler2010
RADIO SHOWS AND INTERVIEWS
https://www.mixcloud.com/kilerdavenport/
http://www.blogtalkradio.com/apri2018